Amenities
Pool
Sunbeds
BBQ
Garden
Garden Table &Chairs
Balcony with Mountain View
Outside Dining Table
Exclusive stylist decoration
Smart TV
Fireplace
Air-conditioning
Heating
Full kitchen equipment
Washing machine
Dishwasher
First-aid kit
Exclusive stylist decoration
Fine cotton satin linen
Soft towels
Quality bed mattress and pillows
Baby cot
Hair dryer
Alongside the word 'sublime' in the dictionary, a picture of Evelmar Luxury Villa wouldn't be misplaced. In a sylvan location Pentamodi Village, the property fuses inspirational interiors with a back-to-nature setting, providing the sanctuary you crave for a together-time retreat.
Eclectic and interesting, this luxury self-catering manor is distinctive in design and setting, affording a real getting-away-from-it-all feel.
Carefully curated, this retreat is a balanced reflection of the owner's and architects varied tastes and travels.
Evelmar exteriors are perfect for those long summer days which seemingly never end. Adjacent to the house next to the 40sqm swimming pool is an undercover seating area offering a slice of the Mediterranean – a stylish BBQ space for enjoying an evening gathering as the sun sets in the mountain.
Ensconced within 600 sqm outdoor living, this grande house complete with 40 sqm outdoor pool and spectacular grounds has been designed with group gatherings in mind. Ideal for large groups that wish to cherish each other's company while being pampered by some of the best outdoor natural surroundings the island has to offer.
Quietly stylish, the home remote location promises hideaway magic both for nature and mountain view lovers just what faraway dream holidays are all about. Here is a place to disappear into the ether and return anew.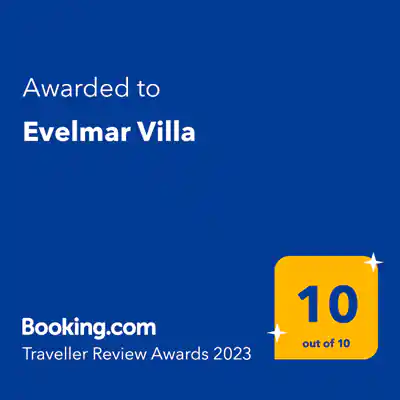 Registration Number: 00001453974
Are you an owner? Contact us today for your property management.
Villa