Amenities
Infinity Pool
Sunbathing Area
Alarm
Balcony with sea view
Gardens
Sunbeds, Parasols
Garden Table & Chairs
Barbeque
Free WiFi
Satellite Television
Outside Dining Table
Electric shutters
Washing machine
Dishwasher
Playstation
Sea access
Heated Pool
Air conditioning
Heating
Safe box
Step into the turquoise sea from this spectacular oceanfront luxury villa.
Unbelievable sunsets over the shimmering bay of Chania provide unforgettable experiences at this designer home on the Cretan Riviera. Relax, sunbathe and maybe spot a dolphin playing in the waters below.
Enjoy a cold drink on one of the terraces, dive into the heated infinity pool ​​or simply relax on the "dream area" halfway down to the sea. If you prefer the fresh sea to the cozy pool, take the rocky pathway to the sea and enjoy a swim in complete privacy.
Located on the beautiful Akrotiri peninsula in Crete, this villa sleeps up to 10 people and features direct access into the sea from the rocky coastline.
The villa is just a 20 minute drive from the historic Venetian city of Chania, also known as
'li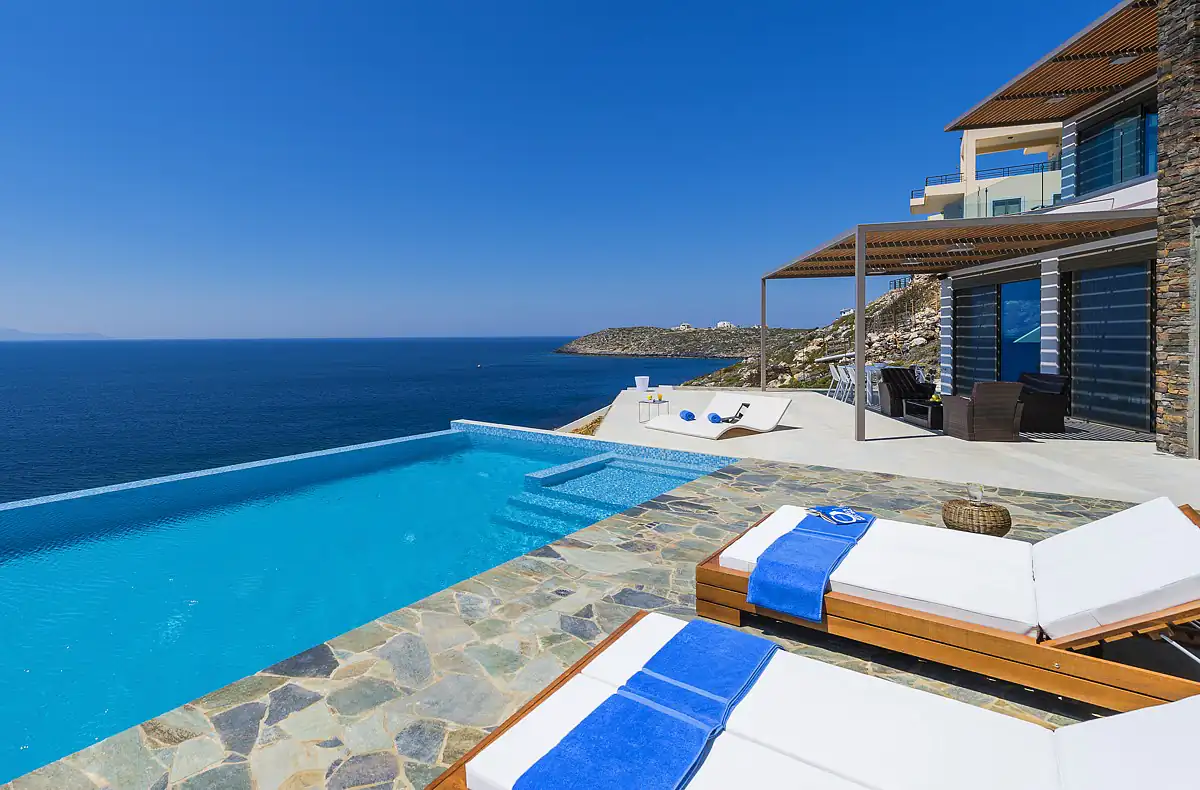 ttle Venice' and a 10 minute drive from the airport.
Registration Number: 1042K123K2962701
Are you an owner? Contact us today for your property management.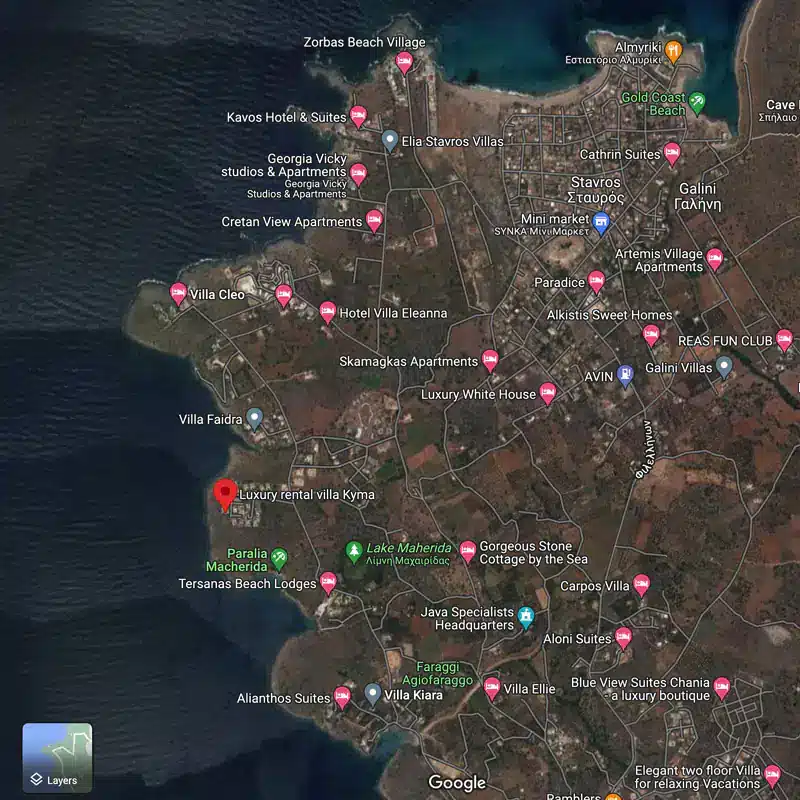 Villa