18 June – 19 June 2021
Nena Venetsanou returns for this consert to the place where she first appeared as a musician, in the early 1980s: at the "Manos Hatzidakis" Kipotheatro in Heraklion!
Her return, in the presence of new collaborators, is not a simple flashback to her magical tenure in the field of art song, but the beginning of a new creative era, samples of which we will hear for the first time in the concert entitled "Nena Venetsanou: Seasons".
With her are Dimos Vougioukas (accordion, bandoneon), Panos Dimitrakopoulos (canon), Solis Barkis (percussion) and George Tosikian (classical guitar).
 PART I
Odyssey •  Music : Nikos Mamagakis – Poetry : Nikos Kazantzakis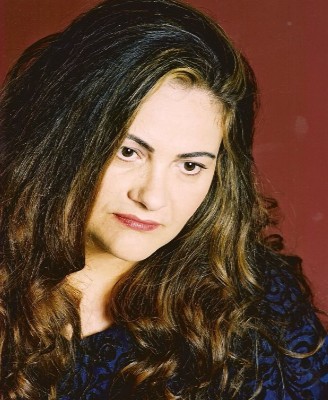 Our Islands • Music : Nena Venetsanou – Poetry : Stella Chrysoulaki
Our place is closed • Music : Giannis Markopoulos – Poetry : George Seferis
Refusal • Music : Mikis Theodorakis – Poetry : George Seferis
Now my golden bride (From Federico Garcia Lorca's "Damn Marriage") • Music : Manos Hatzidakis – Poetry : Nikos Gatsos
Love is rented in my veins • Music : Nena Venetsanou- Poetry : George Sarantaris
L' Amour est rentré dans mes veines : Tassos Galatis
Saint Titus • Music : Nena Venetsanou – Poetry : Stella Chrysoulaki
Witch • Music : Nena Venetsanou- Poetry : Odysseas Elytis
What fate wrote to me • Music : Nena Venetsanou- Poetry : Odysseas Elytis
Greek Mountains • Music : Nena Venetsanou- Poetry : Betti Komninou
I ask to know the Truth • Music : Nena Venetsanou – Poetry : Betti Komninou
                                                                                              PART II

My Nonsense • Music : Nena Venetsanou – Poetry : Arthur Rembo – Translation : Stratis Paschalis
S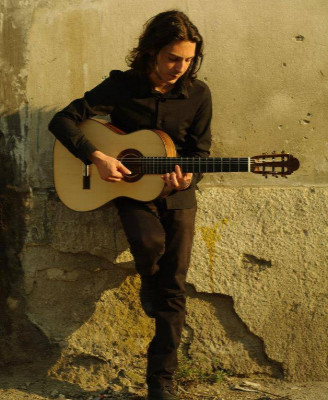 easons • Music : Nena Venetsanou – Poetry : Arthur Rembo – Translation : Stratis Paschalis
My bottles in the sea • Music : Nena Venetsanou – Poetry : Dimitris Antoniou
Violeta Skliri • Music: Nena Venetsanou – Poetry: Nelly Zacks – Translation: Ioanna Avramidou
Tonight Bettina • Music : Nena Venetsanou – Poetry : Sarah Kirs – Translation: Ioanna Avramidou
The end of Agraph • Music : Nena Venetsanou – Poetry : Ilze 'Eichiger – Translation : Ioanna Avramidou
My poem • Music : Nena Venetsanou – Poetry : Rose Auslander – Translation : Ioanna Avramidou

Joy to me • Music : Nena Venetsanou – Poetry : Victoria Theodorou
Coffee Greco • Music : Nena Venetsanou – Poetry : Betti Komninou
Orchestral Music : Manos Hatzidakis
I am Aitos without wings • Music : Manos Hatzidakis
Cities of the South • Music : Nena Venetsanou – Poetry : Betti Komninou
Summer cities • Music : Nena Venetsanou – Poetry : Betti Komninou
See all events in Crete
Concert